Custom box inserts are specialized packaging materials designed and tailored to fit inside a specific box or container. However, these inserts are used to secure and protect the items for packaging and shipping. In addition, these boxes ensure that your item will arrive at the destination in perfect condition.
These inserts can be made from a variety of paper materials, including corrugated, cardboard, paperboard, and rigid stock. However, cutting the paper to fit the exact dimensions is not difficult. In addition, you customize the boxes to fit the items' specific shapes, sizes, and weights.
Overall, box dividers are an essential component of any effective packaging strategy, helping to ensure that your products arrive safely and intact.
What Makes Custom Packaging Inserts Important?
Custom packaging inserts are essential for wrapping multiple items in a single box. Since they not only help keep your products safe and organized during shipping and storage but also enhance the unboxing experience for your customers. By providing a secure and organized environment for your product, custom inserts in the box minimize the risk of damage while in transit, ensuring that it arrives at its destination in pristine condition.
Additionally, you can add a touch of personalization and sophistication to your packaging, making your brand stand out from the competition. Ultimately, investing in getting packaging with insets is a smart move for any business looking to improve the quality of their packaging and create a positive impression on their customers. In addition, printing a company logo makes the product more perceivable.
What Are the Best Features of Wholesale Packaging Inserts?
When it comes to wholesale box inserts, several features can make them stand out from the competition. One of the best features is the level of customization they offer. Whether you need a specific size, shape, or material, you can usually find a wholesale box insert that will meet your needs.
Another great feature is their ability to protect your products during shipping and storage. Many inserts are designed to keep items from shifting or bumping into each other, preventing damage and saving you money in the long run.
Additionally, these printed inserts are often affordable and easy to use, making them a practical choice for businesses of all sizes. Overall, if you're looking for a way to improve your packaging and protect your products, wholesale boxes with inserts are worth considering.
Innovative display
Storage and Shipping are made easier
Product security
Adds a branding touch
Endless customization options
Types of Packaging Inserts
The dimensions & size of the inserts depend on the product type. However, you can choose the box with inserts of different sizes and shapes that suit your product needs. Here are some of the unique kinds of box packaging inserts:
The foam insert packaging is very soft and widely used for luxurious, delicate objects. However, keeping high-quality foam pieces in the box will be great for secure packaging and shipping. In addition, such inserts make products secure and prevent items from colliding with box walls for any kind of scratch.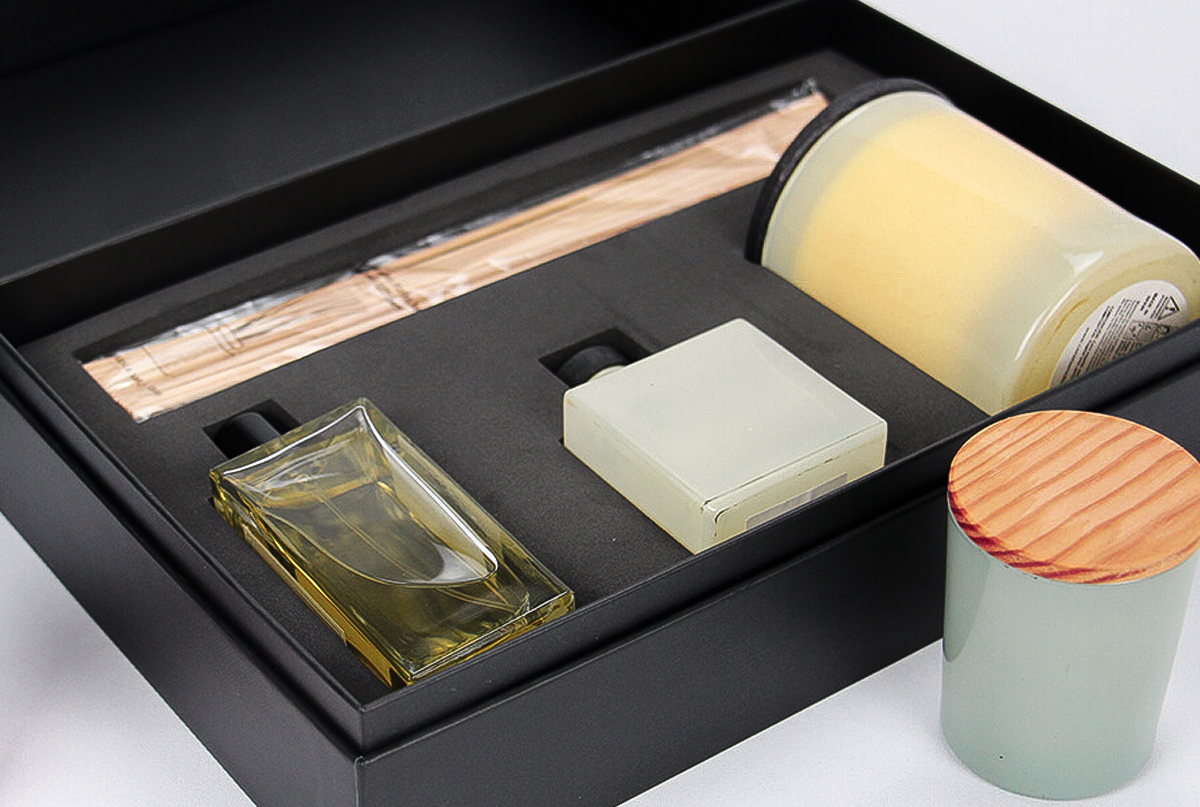 The excellent quality cardboard paper is durable to keep the product tidy and safe. However, you can use such a form for less fragile items that withstand slight risks during shipping. Meanwhile, such partitions made of cardboard paper are pretty safe, but since it is durable and not so soft, it is suitable for items that are scratch resistant.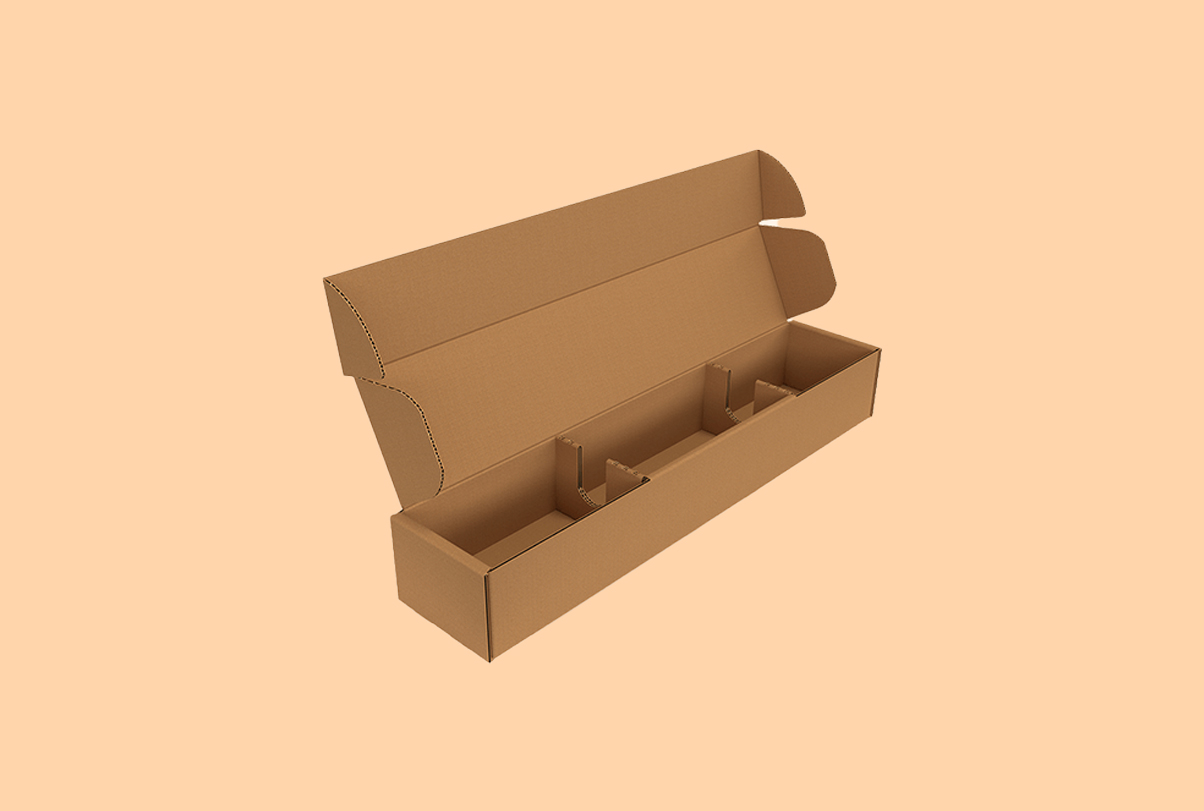 Corrugated inserts are used to make the inserts too secure and flexible to withstand the items during shipping. However, adding more flutes increases the divider's durability to keep the things enticed. So, it is best used with items that are not fragile but need extra security to maintain their status.
In addition, what type of insert you should use depends on your product requirements. Whether your products are luxury or fragile, you can use foam inserts. But you can use cardboard or corrugated inserts for the other products that are a bit harder and can survive over distance.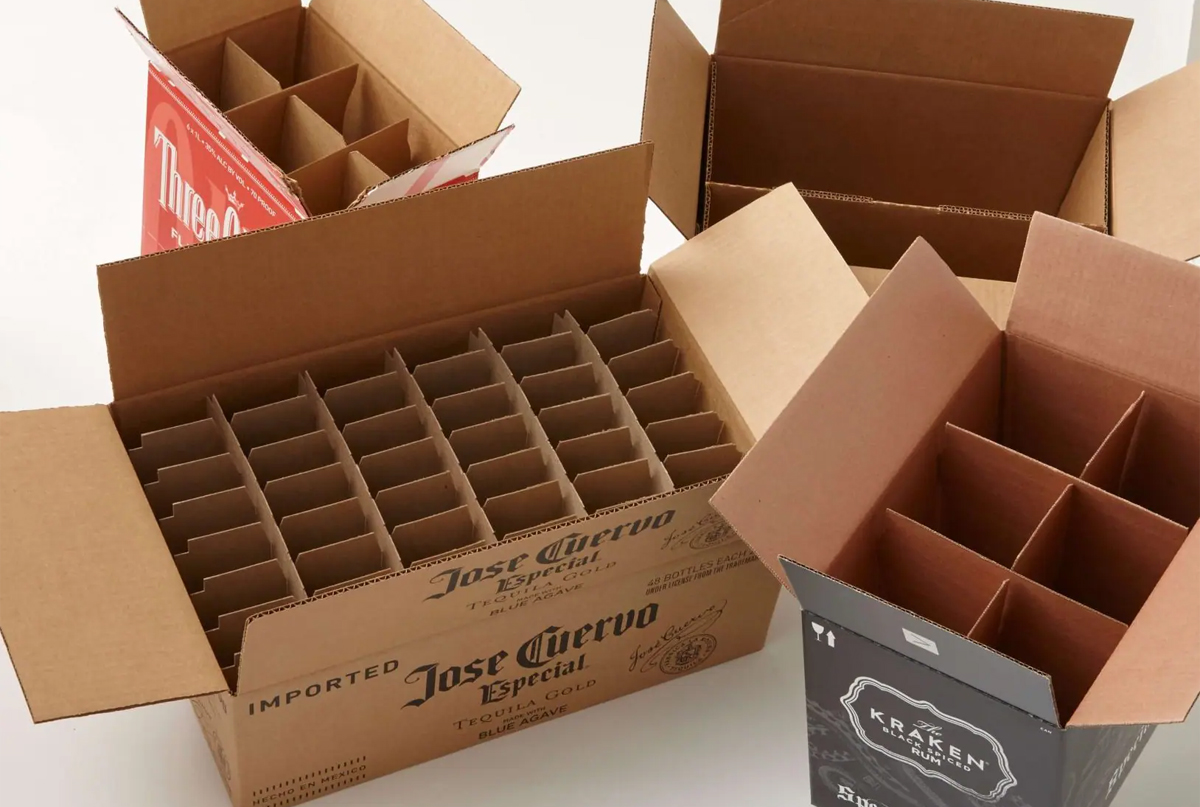 Wholesale Box Inserts: Best Used With
Wholesale box dividers are best used with a variety of products. They can be particularly helpful with fragile items such as glassware or electronics, providing added protection during shipping and handling. Inserts can also keep products organized within the box, preventing them from shifting around during transit.
Some popular types of inserts include foam, corrugated, cardboard dividers, and molded pulp trays. However, with the correct insert, you can ensure that your products arrive at their destination safely and in excellent condition. However, these boxes are best used with:
Jewelry
Electronics
Glassware
Cosmetics
Watches
What are the Benefits of Using Box with Dividers?
Using box inserts can provide many benefits for businesses. First and foremost, they can help to protect the items being shipped. However, keeping the product safe is essential, especially for fragile or delicate items that could be damaged in transit.
In addition, these inserts can also help to organize and separate items within a box, making it easier for the recipient to unpack and sort through the contents. Additionally, custom containers with inserts can be designed to fit specific items, which can help to minimize movement and prevent damage during shipping.
Overall, using inserts can help you ensure that your products arrive safely and in good condition, leading to happy customers and repeat business. Here are the most important benefits of using personalized inserts:
Product Safety In a Style
Divider lets you place each product separately in a container that doesn't allow the items to shake each other. And this way, packaging, and shipping are made more effortless and secure for longer shelf life. However, the divider makes the packaging visual display attractive and stylish in a unique way. In addition, these boxes are the perfect solution to wrap fragile items and ensure they remain safe during shipping in style.
Customers Satisfactions
Customer satisfaction is vital to selling the products. However, no one will invest in getting a product that is not trusted. But the question is how to satisfy and convince a customer to purchase. Meanwhile, this is where you need the boxes that impress your product and build customers' trust at first sight.
As customers judge the quality of the product by its visual display in three to four seconds so, these boxes are very handy that reflect the product quality at first sight and build customers' trust in the quality and the brand.
Stylish Boxes: Provide Convenient Packaging & Shipping
Box inserts are a great way to ensure your products arrive safely and securely to your customers. They provide added protection and stability during shipping, reducing the risk of damage or breakage. In addition, they make packing and organizing your products easier, saving you time and effort.
Whether you're shipping fragile items like glassware or electronics or simply want to streamline your packaging process, box dividers are a must-have for any business. And with various sizes and styles, you can find the perfect fit for your products. So why wait? Get assistance from ICM Packaging as a box inserts manufacturer today to build your brand image.
Printed Boxes Set Your Brand Apart
Print boxes with attractive visual displays capture the audience in the market. However, with local packaging, no one can find your brand among various creative items. Meanwhile, this is why printing is necessary for charming looks.
In addition, you may have endless options to print whatever you want. But most important is the product details that let the customers know whether the item suits their needs. And they can make an immediate decision to make a purchase.
Further, a company logo with a tagline is also vital. However, it adds value to the brand and helps build customer trust in the product. Box insert manufacturers in the USA can help you create such smart packaging for better outcomes.
Conclusion!
Want packaging that keeps your products secure and stylish? Focus on getting packaging that appeals to your brand and market trends as well. Custom box inserts are the perfect solution for fragile items that make the product safe and give stylish storage to capture attention. If you are still searching for how custom boxes with dividers are helpful, you are at the right place.
You will learn where to use these boxes and types and how to create packaging from scratch that perfectly meets your needs. Deeply explore to make a final decision to boost your sales quickly.